HFCL BRIDGING CONNECTIVITY IN EUROPE
HFCL, Fulfilling the Growing Demand for Optical Fiber Cables in Europe
HFCL received Export Orders aggregating to EURO 10.18 million, from one of the renowned European Telecom Service Providers for the supply of Optical Fiber Cables.
Read More
HFCL Achieves Major Cable Blowing Results at Vetter GmBH
HFCL exceeds the industry benchmarks in its fiber blowing test, meeting global quality standards for telecom service providers to reliably rollout networks faster. The 48 Fiber MT Micro Cable-4.6mm was blown 1.5 km in under 27 mins at the Vetter Blowing Track in Germany.
Read More
HFCL Aims to Serve the Rising Demand of FTTH in Germany
HFCL strives to fiberising millions with latest FTTH technology in Germany, as the Government mandates connecting 40 million households with fiber. HFCL has successfully completed a Proof of Concept with the leading telecom service provider to accelerate the penetration of FTTH in the country.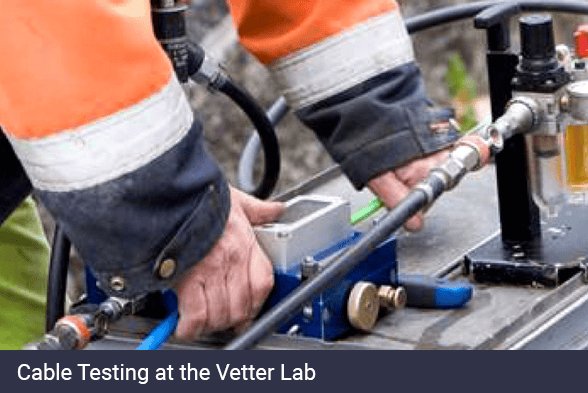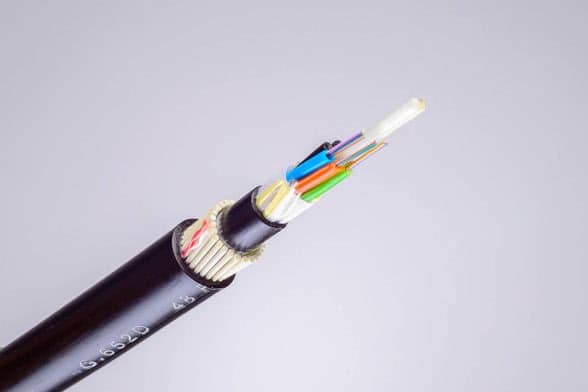 HFCL Introduces a Micro Cable with High Packing Density
The cable leverages HFCL's latest fibre drawing technology to achieve ITU G.657.A1 compliance
The ultra-compact loose tube micro cable uses 200µm optical fiber
Offers service providers backward compatibility with G.652.D fiber network
Read More
Cell Site Router: HFCL's New 5G Transport Product
HFCL Cell Site Router is a compact-design router. It comprises of a suite of L2/L3 features
It aggregates traffic from new 5G sites and traditional traffic from mobile transport network towards the backbone
It can be used for edge/access connectivity to the CSPs for low latency network
Read More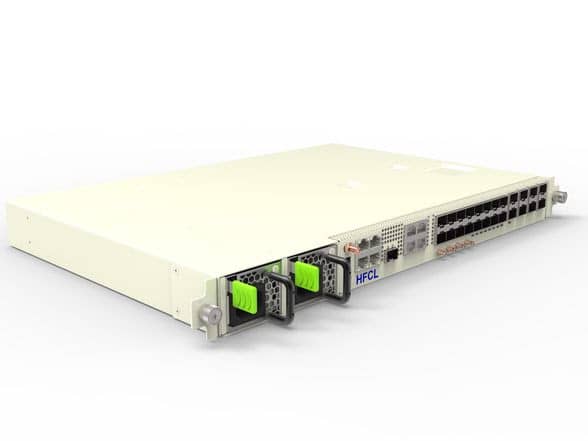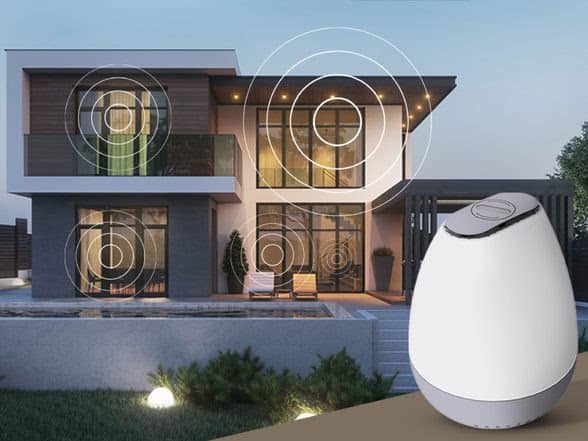 IO by HFCL launches its 1st ever Home Wi-Fi Mesh System & Four New Enterprise-Grade Wi-Fi Access Points
IO by HFCL has released its first whole-home Wi-Fi mesh router known as 'IO Weave' along with four new enterprise-grade Wi-Fi 6 Access Points (APs). These APs include indoor, outdoor, and wall-plate units. The launch also covered first enterprise-grade Wi-Fi 7 Access Points earlier this year.
Read More
LEADERS IN CONNECTIVITY FOR METRO RAILS
---

Dhaka's Metro Line becomes a Reality with HFCL's Technology Partnership
HFCL in collaboration with Larsen & Toubro (L&T) played a major role in laying the latest telecom system technology for the Dhaka Metro Rail Project. Read more on how HFCL played a key role in successfully setting up Dhaka Metro Project
Read More
IO by HFCL launches its 1st ever Home Wi-Fi Mesh System & Four New Enterprise-Grade Wi-Fi Access Points
HFCL was entrusted with a sub-contract by Larsen & Toubro (L&T) to set up a sophisticated telecom network for the Mauritius metro rail. The project was completed on-time and was inaugurated on October 3, 2019
Read More

HFCL Implementing Another Telecom Network Contract for Metro Project
HFCL is implementing the contract to setup telecom networks for Kanpur Metro and Agra Metro by the Uttar Pradesh Metro Rail Corporation Limited. The project's first phase was completed and inaugurated in December 2021.

HTL bags an Order for Electrical Wiring Interconnect Solutions for a Major Metro project
HTL Limited is a subsidiary of HFCL Limited. They have received an order from one of India's leading locomotive solutions provider for multi-core assemblies with special connectors for a major metro project in India. HTL Limited offers a comprehensive portfolio of application- specific cables & cable harness solutions as used ubiquitously across trains, trams, locomotive & metros.
Read More
CUSTOMERS & PARTNERS SPEAK
---
"With HFCL, its not only about trust and reliability, but also about technical excellence"
- Krzystof Karczewski, FCA, Poland
"We are proud to be associated with a team of highly skilled and experienced professionals from HFCL. Their range of advanced Optical Fiber Cables have been instrumental in our growth in the optical fiber cable industry in Poland."
The team is extremely responsive and has proven to be competent in handling any challenges we have thrown their way. We are grateful for the highly motivated individuals that are incredibly helpful, cooperative and determined to achieve high customer satisfaction with their work. We look forward to continuing our work with HFCL in the future."
Read More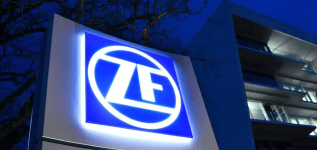 HTL Limited (Subsidiary of HFCL Limited) has been selected as a 'Global Supplier' for ZF Group.
HTL Limited manufactures Wiring Harness, Battery Cable, Wire Sets, EV Parts and Components for Automotive, Off- Road, Electric Vehicle & Industrial Segments from its Automotive Wire Harness Manufacturing Facilities at Chennai & Hosur.
High-End Wire Harnesses as supplied for ZF Group will be deployed in Commercial Vehicles as being developed for the Export Market.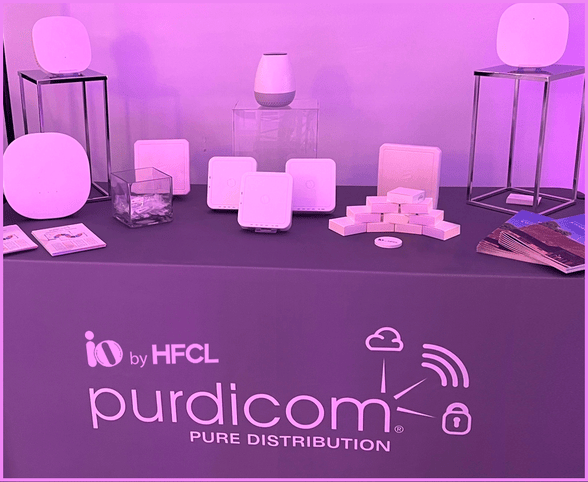 Purdicom Hosted IO by HFCL Launch Event in January 2023.
Purdicom hosted the IO by HFCL launch event on January 19, 2023, at Icetank in London. Read more to find out how HFCL plans to enter newer geographies and push global connectivity demands while facilitating the UK Wi-Fi market with various high-performance, reliable, and secure access solutions.
Read More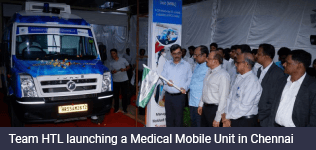 As a part of the CSR initiative, HTL Limited (Subsidiary of HFCL Limited) Launched Mobile Medical Unit in association with Wockhardt Foundation
The Mobile Medical Unit (MMU) was launched on December 14, 2022 to provide remote access to healthcare for the less fortunate communities, in and around Hosur. Under the CSR initiative, HTL has two MMUs in operation in Tamil Nadu and while HFCL has a total of eight such units in operation, in the country.
Read More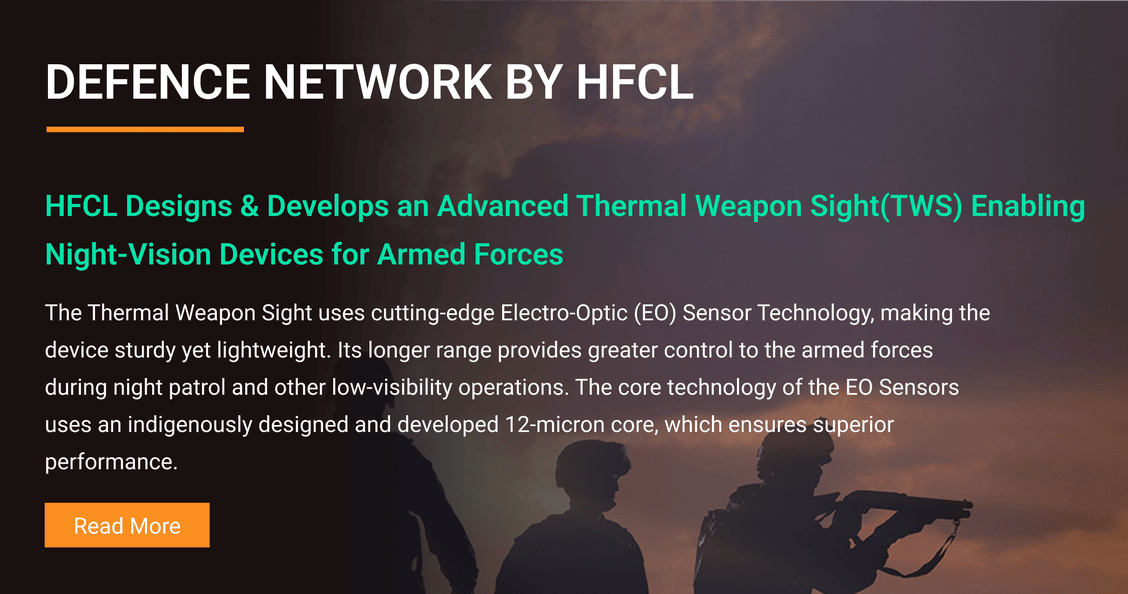 Trademarks: HFCL and IO by HFCL are trademarks or registered trademarks of HFCL Ltd. Other company and product names are used for informational purposes only and may be the trademarks of their respective owners.
Disclaimer: The purpose of this newsletter is to provide information on industry developments, such as product launches and news from HFCL, to our customers and industry contacts. This information is intended to assist in making informed decisions, but should not be taken as professional advice. If you no longer wish to receive such emails from us, you may unsubscribe by clicking the link below.
Copyright (C) 2023 HFCL Ltd. All rights reserved.