"It's a good going for the Telecom Sector": Mahendra Nahata on HFCL's New 5G Product Pipeline
Watch Mr Mahendra Nahata, MD, HFCL talk about several topics – from ultra-fast 5G rollouts to BharatNet Project milestones. He adds that the country is moving towards building Fibre-to-the-Home (FTTH) everywhere, resulting in the growing demand for optical fibre cables (OFCs) and their supporting telecom accessories.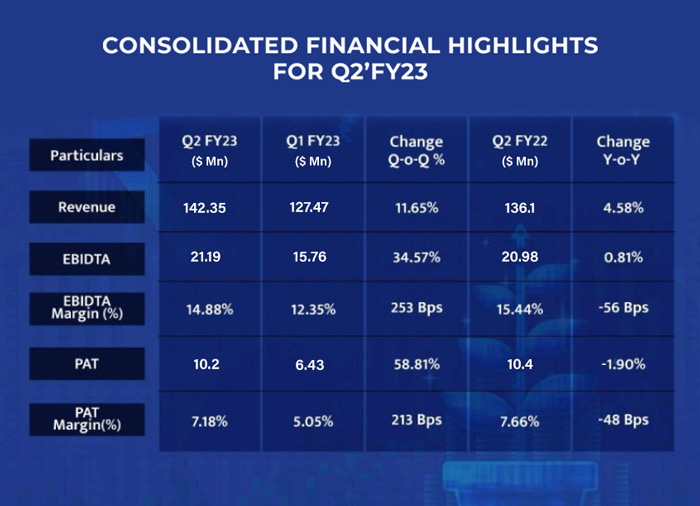 HFCL delivers outstanding performance yet again with consistent Revenue and Margins growth Q-o-Q!
HFCL demonstrates healthy growth reflected in revenue and margins over the last year. With the launch of new 5G & Wi-Fi 7 products, backward integrated processes and capacity expansion in the Optical Fibre Cables (OFC) business, check out how HFCL is well underway to transform businesses and livelihoods as a product-led technology-driven enterprise.
READ MORE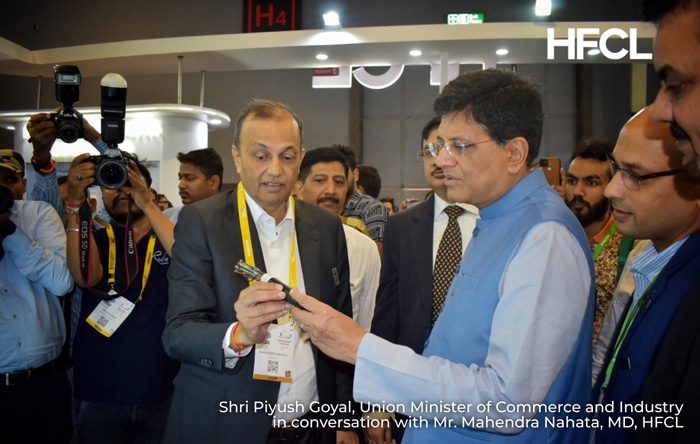 Better quality via backward integration of processes
HTL Limited, a subsidiary of HFCL, has opened a state-of-the-art Polymer Compounding facility at its Hosur Plant in Tamil Nadu to produce a core raw material used in Optical Fiber Cable Manufacturing. It enables HFCL to improve profitability while ensuring outstanding quality products for its Domestic & Export Markets.
READ MORE
CUSTOMER WINS
HFCL successfully wraps up OFC deployment in Jharkhand under BharatNet!
HFCL successfully deployed optical fibre cables (OFC) network across Jharkhand; connecting over 1700 Gram Panchayats through the GPON network.
READ MORE
HFCL hits the OFC homerun again! Marking the spot with Cables and Accessories
HFCL bagged deals worth $24.57 Mn from one of the largest domestic & international clients for the supply of optical fibre cables.
READ MORE
CUSTOMER/PARTNER SPEAKS
HFCL 5G Outdoor Small Cell going places with Qualcomm Collaboration
HFCL has partnered with Qualcomm Technologies for design and development of their 5G outdoor small cell products that will enable faster rollout of 5G network. Learn how HFCL & Qualcomm together develop a portfolio of 5G outdoor small cell products for both sub-6Ghz and mmWave to address India and the global market.
READ MORE
TECHNOLOGY BREAKTHROUGH
HFCL, an end-to-end technology solutions company: Jitendra Chaudhary
Check out Jitendra Chaudhary Executive President at HFCL share his views about how HFCL is becoming 5G market ready and further expanding its access network product portfolio.
WATCH NOW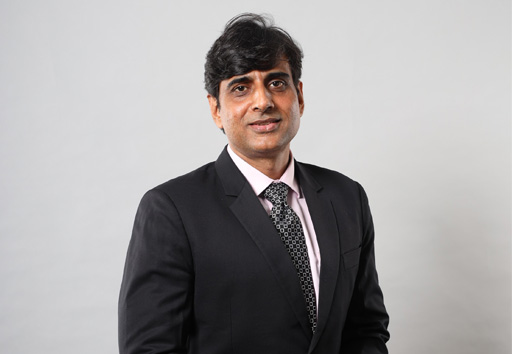 GLOBAL IMPACT
Wi-Fi Solution Provider IO by HFCL making inroads into the EMEA Market
HFCL is further solidifying its international expansion with its Access Points product portfolio. Trials are ongoing with multiple distributors in the EMEA region, over thousands of Wi-Fi 6 Access Points already shipped to the distributors, and a major OpenWi-Fi project in West Africa.
READ MORE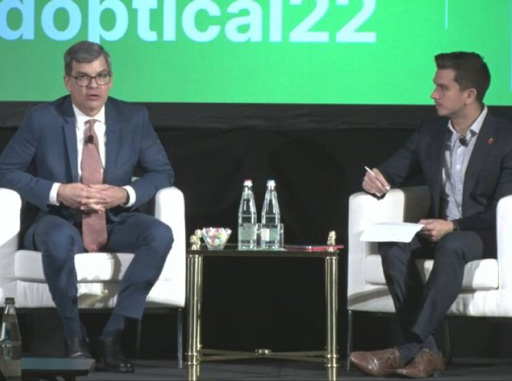 Miniaturization enabling reduced footprint of fibre and cable: Peter Weimann at the CRU Conference on Equipment Sustainability
Watch Peter Weimann, CTO, OFC, talk about how miniaturization of optical cables paves way for future technological sustainability and reduced footprint with existing infrastructure adaptability.
READ MORE
AWARDS
Recognized as 'Emerging Company of the Year' at the Defence Expo 2022
HTL Limited, a subsidiary of HFCL has been recognized as the 'Emerging Company of the Year, at Defence Expo 2022 in Gandhinagar, India. This accolade strengthens HFCL's commitment to being the first choice and preferred partner for Defence PSUs and Global OEMs.
READ MORE
IMC awards HFCL with 'Most Innovative Telecom System Integration in the Year 2022'
HFCL bagged the 'Most Innovative Telecom System Integration' title at the IMC 2022 Awards. Another testament of the company's capabilities and expertise in end-to-end high-speed network creation.
READ MORE
SUCCESS STORIES
IO by HFCL x PM WANI: Bridging the Digital Divide through Rural Connectivity
Watch Bhuvnesh Sachdeva, Senior VP, HFCL, discuss his viewpoints on successfully deploying Wi-Fi Access Points and reaching remote areas of village Baslambi in Haryana, and village Baidabettu in Karnataka. Check out how Wi-Fi technology is bringing broadband internet closer to people and bridging the digital divide.
WATCH NOW