Background
The digital multiplier quotient that the pandemic suddenly induced in everyone's lives – work from anywhere, online classroom, digital transaction, telemedicine, spurt on OTT, etc. – did skyrocket the data traffic on mobile networks.
The Challenge
Despite regular network efficiency upgrades, telecom operators found it hard to maintain network speed and service standards, especially in densely populated metro cities and during peak hours, in view of the exponential spurt in demand.
HFCL Solution
HFCL's solution of offloading traffic onto the Wi-Fi network truly complements the operator's entire network architecture. The operators rely heavily on Wi-Fi networks to decongest their overly loaded networks. It also allows them to add bandwidth and capacity where it is most needed, making it the most workable and cost-effective solution.
HFCL Wi-Fi 5/6 Access Points are deployed in the network, which is connected to the operator's gateway router over the EoGRE tunnel for offloading the user traffic over Wi-Fi. With the iCon controller for centralized configuration and management of APs, it is very simple and easy for Access Points to make a connection. Further, within the vicinity of MDO-enabled hotspots, users can be authenticated via the integration of the operator's AAA server. The MDO at the AP level is ensured through Hotspot 2.0 functionality, offering seamless offloading of data over Wi-Fi.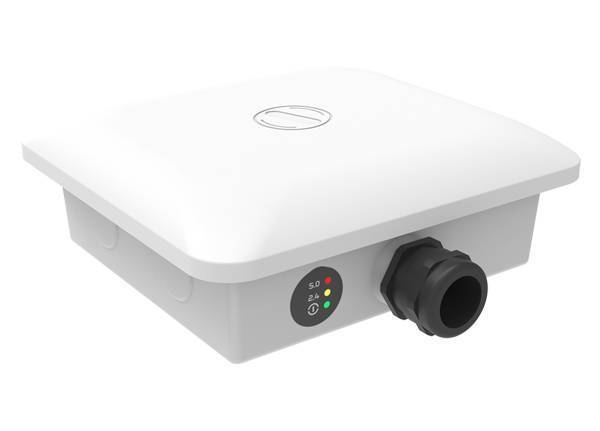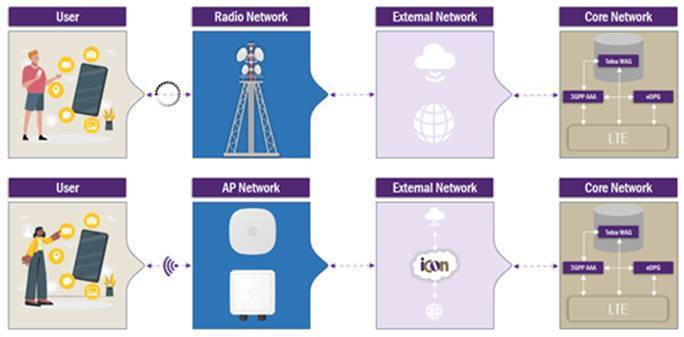 Without manual intervention, subscribers can automatically switch from mobile to Wi-Fi networks based on signal strength throughput, latency, jitter, and packet loss. It seamlessly addresses the challenges of billing, security, accounting, and integration. It also provides support for EAP authentication protocols and EAP-SIM /AKA with mobile phone authentication systems.
Value Proposition
Data Monetization
Wi-Fi Adoption increases revenue in the same cell site. With increased consumption, a higher number of data recharges
Actionable Insights
Discover network congestion sites, decongest the Network through bandwidth allocation from the back-end, and effective network planning.
Cost Reduction
Reduced infra cost and operational cost
Customer Experience
Higher data speeds, seamless connection, reduced churn, and increased customer satisfaction. Best Network to remain connected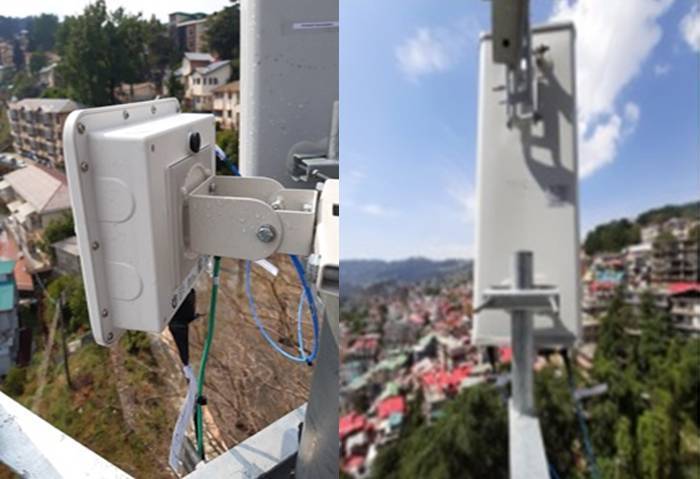 Future Proof
To get the maximum use of the Wi-Fi MDO network, backhauling is also required with a similar capacity. While currently, the operator's infrastructure doesn't provide multi-gigabit backhaul to each access point which offers very high capacity in multiple Gigabits using 2x2 / 4x4 MIMO technology, in the future, the operators would need to just upgrade backhaul capacity without changing the deployed access points to increase BTS throughput offer to the subscriber.
The Outcome
Our Wi-Fi solution has enabled the largest 4G Operator in India to have technical flexibility, ease of use, and strong support for mobile data offload applications. The operator now has Wi-Fi access points sites deployed across India.