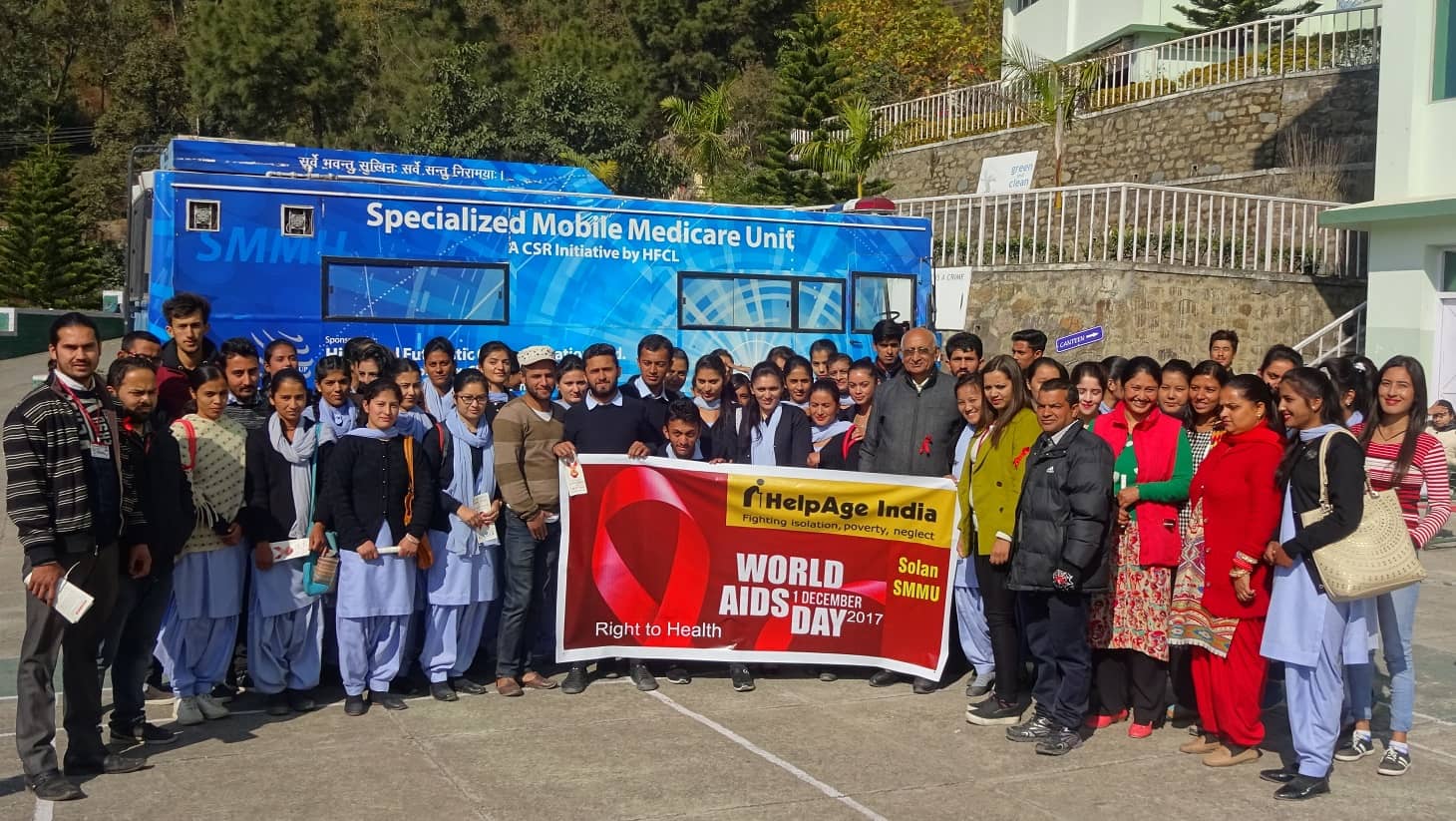 Mobile Medicare Units/Clinics
HFCL has collaborated with HelpAge India and Wockhardt Foundation to offer preventive healthcare initiatives across five states in India.
HelpAge India is our implementation partner for Himachal Pradesh (Solan), Goa, and Rajasthan (Sardarsahar). Wockhardt Foundation implements our program in Uttar Pradesh (Ghazipur) and Telangana (Hyderabad).
5 Mobile Medical Units (MMUs) are deployed to provide preventive healthcare across mentioned locations. MMUs cover over 500 underprivileged beneficiaries every day.
Our MMUs are accompanied by a professional healthcare team comprising an MBBS doctor, a lab technician, a pharmacist, and a social protection officer. MMUs are equipped to offer diagnostics, medicines, blood/urine tests, etc., all of which are available to the beneficiaries free of cost. In addition to this, MMU – Solan is equipped with a physiotherapy facility.
Having run this programme for more than four years, the society commissioned an impact assessment study in 2019 through Innovative Financial Advisors Pvt. Ltd (Fiinovation), an independent agency. It was heartening to note from Fiinovation's report that the MMUs were found to have created a highly positive impact on the lives of beneficiaries and hence were meeting their defined objectives.
Read more
The Dialysis Center at Jasola, New Delhi, was inaugurated in January 2020 to provide dialysis services and various meditation techniques to the underprivileged community. The Bhagwan Mahaveer Relief Foundation and the Dr. Hedgewar Memorial Trust manage the centre. Through this initiative, HFCL endeavoured to provide the beneficiaries with holistic treatment and a positive outlook on life.
We have also joined hands with the All India Heart Foundation, which has formed the National Heart Institute, New Delhi to provide cardiac valves required during heart surgeries for people who do not have access to quality healthcare.
We have also associated with the Shrimad Rajchandra Sarvamangal Trust to provide corrective surgeries and post OT physiotherapy treatments to children with physical deformities and the poor and needy.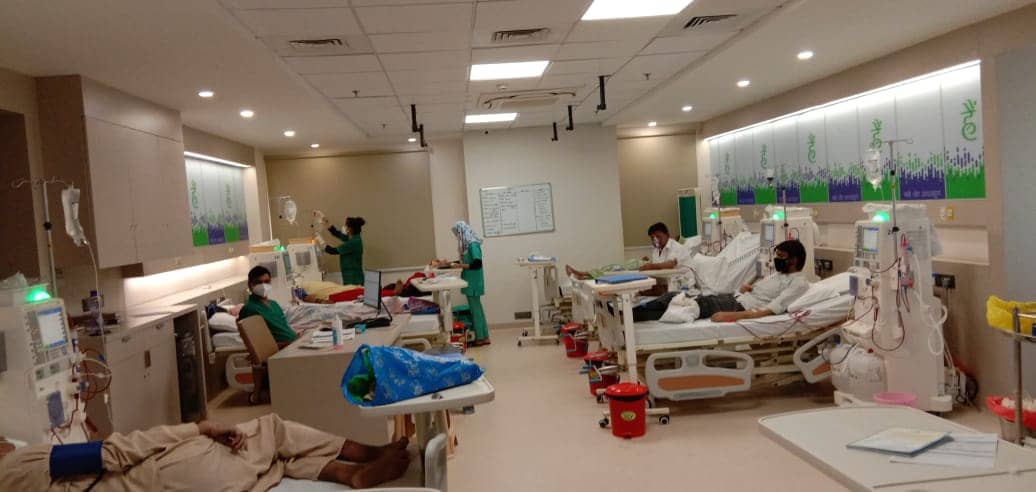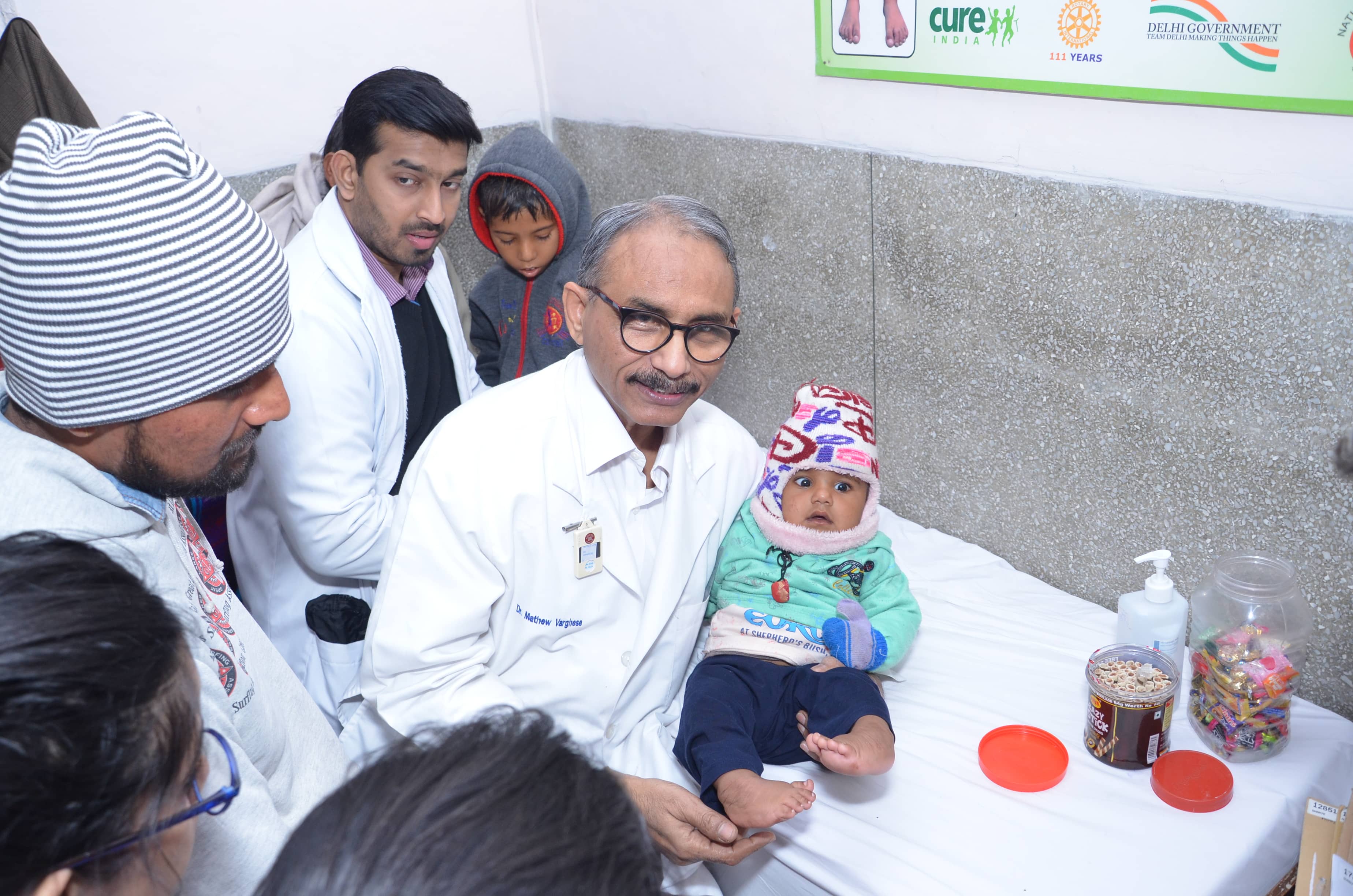 Corrective Surgeries for Polio
We have collaborated with St. Stephen's Hospital Patients Welfare Society, a social arm of St. Stephen's Hospital, to provide corrective surgeries by renowned orthopediatrics Dr. Mathew Varghese.
Dr. Varghese is well-known as a Polio Warrior working with St. Stephen's Hospital, Delhi. He has been instrumental in treating patients from financially weaker sections, suffering from various types of deformities in hands/legs because of polio and club foot diseases.