As a responsible corporate citizen, we quickly recalibrated our CSR focus to include a resolute fightback against Covid-19 pandemic, as early as March 2020 . During the earlier intense waves, our teams worked diligently towards providing medical aid, food and oxygen to the vulnerable and needy people. From doorstep medical support to survival kits, we met every emergency call to fight this humanitarian crisis.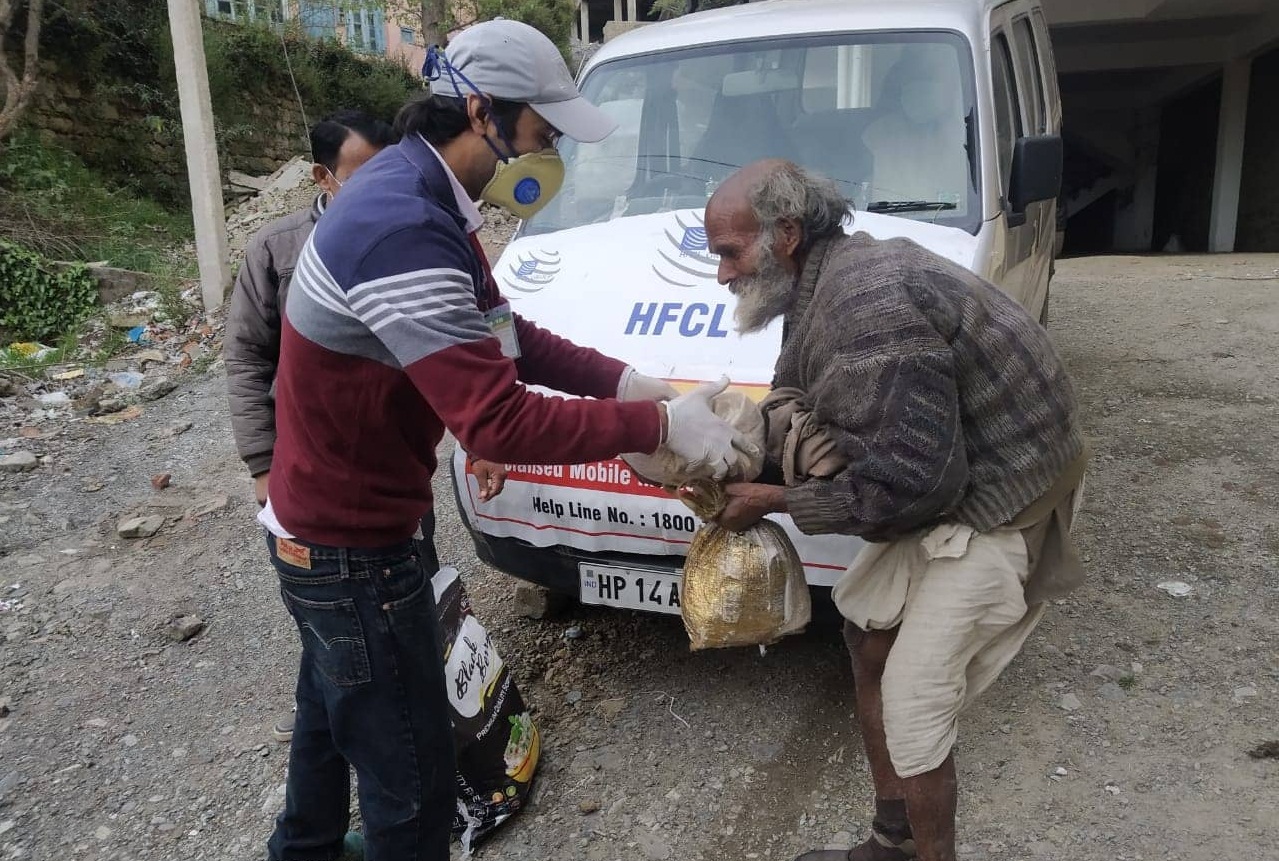 Distribution of the Survival Kits
Provided Survival Kits and foodgrains amongst underprivileged community residing in and around Solan, Himachal Pradesh and Sardarshahar, Rajasthan,
Supported with daily and medical essentials to more than five hundred senior citizens at SHEOWS (Saint Hardyal Educational and Orphan Welfare Society), Delhi.
On Call Doorstep Medical Service Delivery
Our Doorstep Medical Service Delivery teams worked round the clock providing following services to underprivileged community and people with medical needs and educated them on how to prevent and cure COVID-19 infection.
I. Free of cost doorstep medical consultations
II. Diagnostics & other required medicines
III. Lab tests facilities on the go with Mobile Medical Units
IV. Physiotherapy Services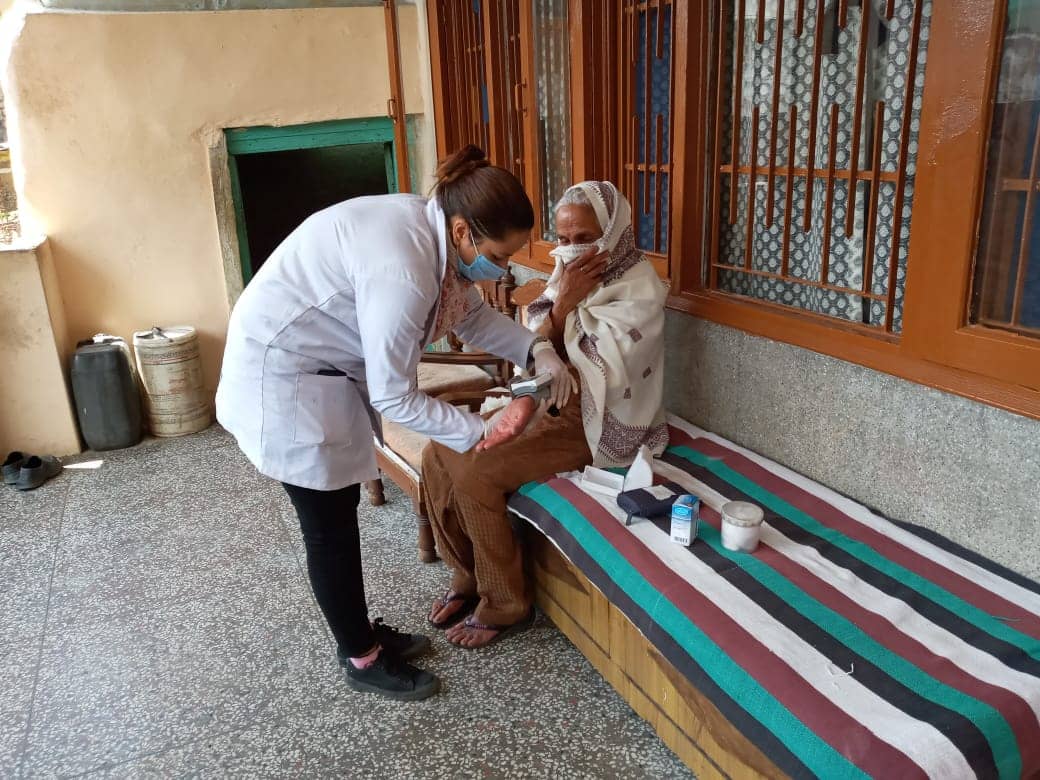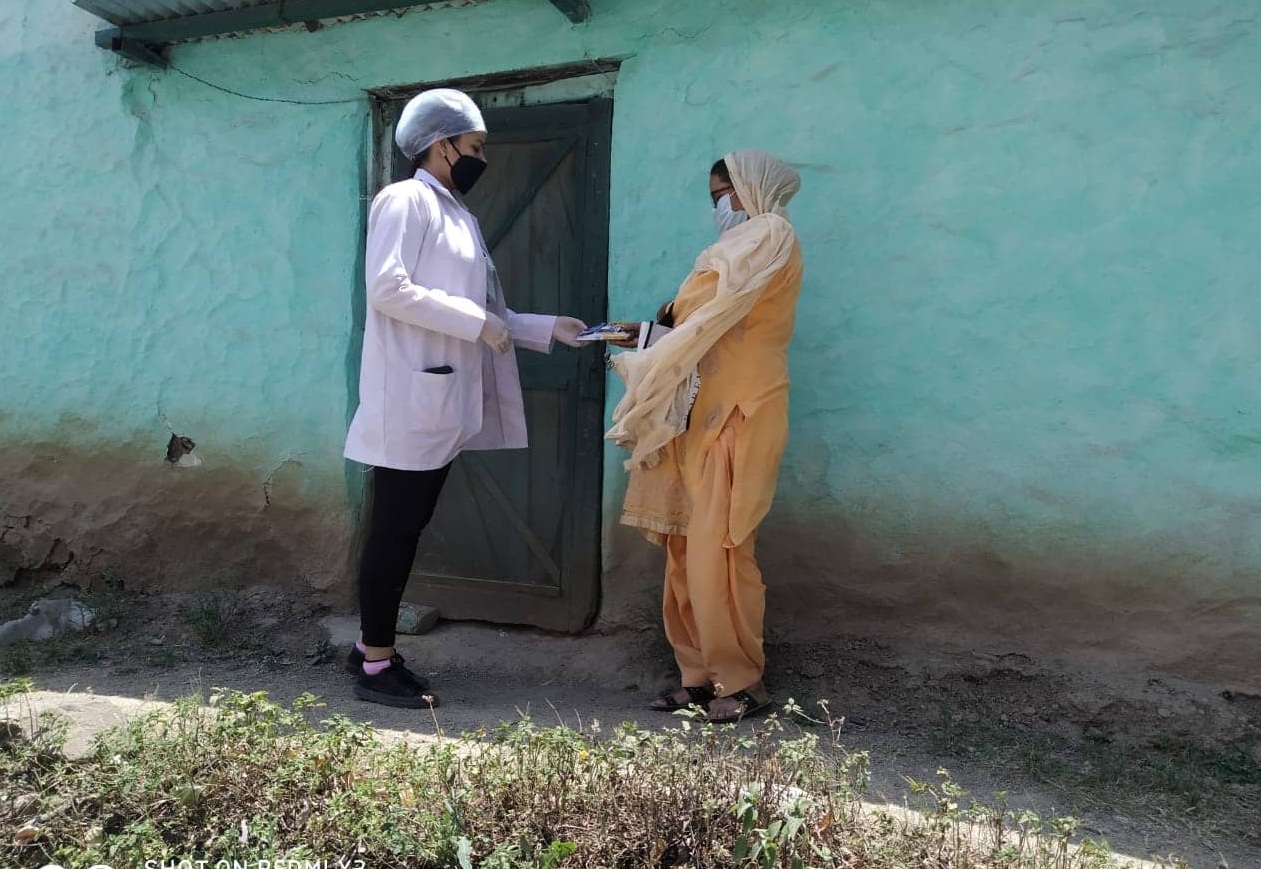 Specialized Mobile Medical Unit (SMMU)
We collaborated with district administration of Solan, Himachal Pradesh to setup a COVID Vaccination and RTPCR test centre to support the administration in identification of the COVID infection and support Government's immunization drive.
During lockdown, SMMU team also helped thousands of senior citizens and other vulnerable sections of the society at many remote villages, where MMUs proved to be the only medical support available to the community.
As the second wave struck, the demand for medical oxygen soared manifold instantaneously and tragic scenes unfolded as people struggled to access the same. We tried our level best to procure Medical Oxygen Cylinders and Oxygen Concentrators and provided the same to the needy; our honest and dedicated efforts saved many precious lives during these difficult times.